Meie põhitegevus on suunatud erinevate innovatiivsete ja kvaliteetsete toodete turustamisele. Oleme mitmete tootjate ametlikud edasimüüjad Baltikumis. Meie valik on küllaltki lai, aga sinna on valitud vaid kvaliteetsed ning ROHELIST elu- ja mõtteviisi toetavad tooted ja teenused.
Carenoil pakub tooteid kõige nõudlikumatele klientidele. Oleme ametlik edasimüüja:
HotBin kiirkompostrid koduaeda ja Oklin 24h kompostimisseadmed;
Cervic Environment, Formato Verde ja Escofet sorteerimiskastid ja linnamööbel;
Mr.Fill nutikad prügikastid ja täituvuse jälgimise süsteemid;
Payback AB määrdeained, Lansas OY puhastusvahendid ja Kleenoil filtreerimisseadmete toodetele.
In our e-store you can find everything you need...
ühest kohast.
... and many more. Find out more about the product range in our online store.
Why is waste management and sorting necessary?
From the fall of 2022, everyone who does not yet collect food waste separately will have to start collecting it separately. Namely entered into force waste law the change according to which the local government must organize biowaste sorted from the point of collection, if they are not composted on site. This means that the collection of food waste will take place just like the collection of mixed household waste at present - every property owner, regardless of whether the property is located in a densely populated or sparsely populated area, must provide a collection container for the collection of bio-waste, which will be emptied by a waste hauler. It is possible to order a bio-waste container from the fall of 2022, when the new organized waste transport procurement comes into effect. Only those persons who compost garden and food waste at home are exempted from the obligation to hand over bio-waste, and they do not have to provide a separate bio-waste container.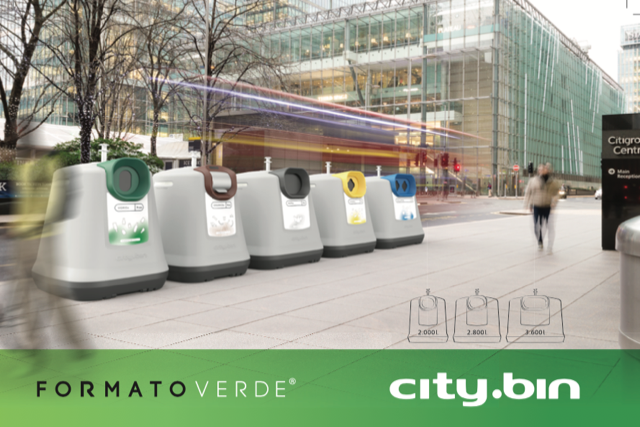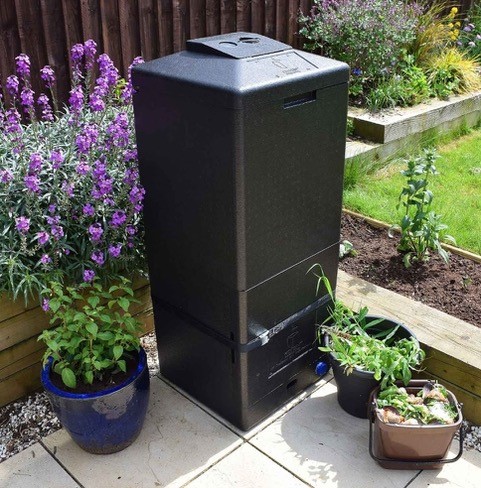 COMPOSTING
A compost bin that really works - HOT BIN
The easy-to-use 200 liter and 450 liter HOTBINs are compact and take up little space. Operating at up to 60°C, the HOTBIN speeds up the recycling of your food and garden waste, creating compost in just 30-90 days. HOTBIN insulates your kitchen and garden waste to maintain the optimum temperature so that the contents decompose quickly and naturally. It's fast, efficient, easy to run. Using the right techniques will work throughout the winter, while most other methods freeze and stop. In Estonia, the user has already found over 6000 HOTBINs!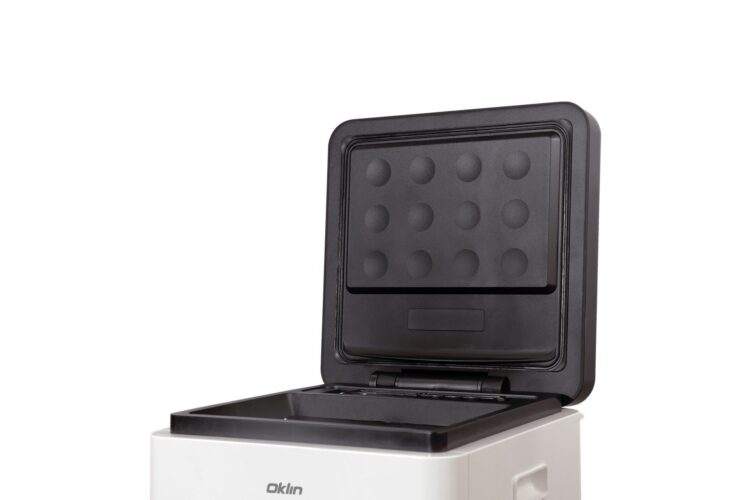 COMPOSTING WITHIN 24 HOURS - OKLIN
Sustainable and socially responsible
The versatile organic waste composter makes everyday food waste recycling easier. With the help of the device, it is possible to process organic waste within 24 hours. The processing process used and the final product obtained by the action of microorganisms meet EU standards. Oklin offers food waste solutions for a variety of domestic and commercial uses, from restaurants to large-scale institutions. Using microbial technology, our composters reduce waste volume up to 90%, reduce disposal costs and create a reusable end product rich in nutrients. Model GG-02 is a compact device, which due to its dimensions and design is ideal for homes, shops, schools and offices. It is only necessary to pour the food waste into the container, and the GG-02 composter will take care of the rest. Capacity: composting 5 kg of food waste within 24 hours. The result is soil that can be used for growing plants or fertilizing. El. connection: 110-240V/50Hz (240W)
Effective and environmentally friendly detergents for removing boats, cars, heavy machinery and concrete.
Our effective and biodegradable products are environmentally friendly and safe to use. Our detergents do not contain aggressive acids. The products are developed, tested and manufactured in Finland.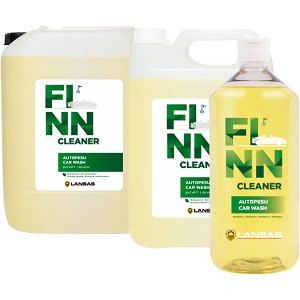 CAR AND HEAVY EQUIPMENT WASH
Finn Cleaner - this is a detergent that you can use to clean your car or even heavy machinery at once. Finn Cleaner is environmentally friendly, it is made from biodegradable raw materials. It replaces solvents and microemulsions in most applications. Works flawlessly in the oil sump.
Rinse before the substance dries. The substance is active when wet. Manual: Mixing ratios - for light dirt 1:100 (1%) - normal use 1:30 (approx. 3%) - for hard dirt 1:10 (10%) - NOTE! An overdose makes flushing difficult. Rinse the vehicle (preferably with a high-pressure washer). Spray or foam the vehicle with the solution. Wash with a brush or sponge. Rinse thoroughly (preferably with a high pressure washer). Rinse from the bottom up! Note! Do not use on painted surfaces above +35°C.
FINN HAMMER - CONCRETE REMOVAL AND MATERIAL PROTECTION
FINN HAMMER concrete solvent is an ecological concrete solvent equally valued by professionals.
The Finn Hammer has great features and works incredibly well with no mechanical friction! The Finn Hammer makes removing concrete, plaster and other residues really easy and fast. Concrete Solvent makes removing concrete and plaster spatter easier than ever. https://youtu.be/cvu97KkcO44 Finn Hammer is a liquid detergent used to remove concrete and as a detergent for concrete trucks and concrete mixers. In addition, the Finn Hammer can be used to remove lime and cement residues, oil, grease and dirt. It can be used on tools, machinery and other similar surfaces. The substance does not damage aluminum, paint, glass or rubber. Finn Hammer is particularly effective for washing concrete floors. An irreplaceable substance for tool and heavy equipment renters to ensure the perfect cleanliness of their rental equipment. Thanks to advanced product development, the product has found its way into industrial use around the world. Finn Hammer is our favorite product and is widely used in various fields such as mining.
READ MORE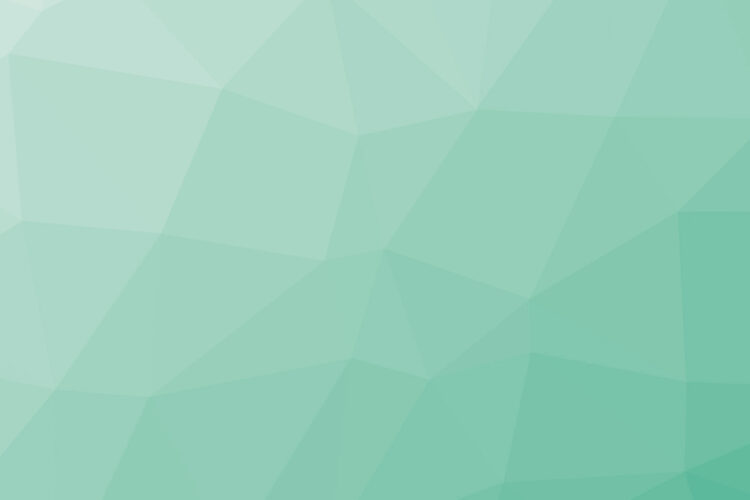 DETERGENTS FOR WATER VEHICLES
Bottom wash seawater An effective detergent for washing the bottom of a boat, which easily washes off dirt and vegetation caused by salt water. Bottom wash fresh water Boat bottom cleaner used in fresh water, which removes dirt, oxidation and algae deposits. Aluminum Boat Bottom Wash Excellent specialty cleaner for aluminum boats, fiberglass and plastic boats and most painted surfaces. Boat detergent for washing the deck Gentle and well-cleaning general boat cleaner for washing the deck and cleaning the interior. Boat engine and bilge wash Effective and environmentally friendly degreaser for engine and bilge wash. Boat cover and sail wash A special detergent that removes stubborn dirt from canopies, sails and other boat textiles. Kalamehe soap Kalamehe's special soap, with which you can get your hands gently clean and odor-free.
Always keep the machine's hydraulic oil fresh.
KLEENOIL is an oil/diesel filtration technology that not only removes solids, but absorbs water in one application. It also removes varnish, dirt and other oxidation byproducts.
By maintaining the cleanliness of the lubricant at a "like new" level; can use the lubricant much longer; and with condition monitoring; users can minimize oil changes to negligible oil additions.
The Kleenoil Bypass Filter System is a bypass oil filter system that slowly passes only a small portion of the total oil flow through the highest density natural cellulose depth filter available.
At slow speed, it can remove particles down to 1 micron (3 absolute) and remove 99.5% from all water.
Keeping the oil clean by using:

Eliminate water and particle contamination,

Extend oil life, extend standard filter life,

Extends the life of engine oil up to 5 times and hydraulic oil up to 10 times,

reduce engine/machine wear and component wear,

Dramatically reduce downtime AND minimize waste disposal.
Today's hydraulic filter systems have seen a shift from reactive maintenance to preventative and even predictive maintenance. KLEENOIL oil filter systems remove contaminants and water from various types of oils and diesel fuels. Today's hydraulic filter systems have seen a shift from reactive to preventative and even predictive maintenance.